In the history of humanity, cities have occupied a central place and both in classical antiquity, as in the splendor of Rome, or during modernity and the Renaissance, they have been revealed as true centers of political, economic, social and cultural power.
But they never had as much relevance as they do today. We could say we are living in the era of cities. To offer just one example of a region of the planet, in Latin America and the Caribbean, 82% of the entire population lives in urban environments and more than a third of this portion lives in big cities with more than 1,000,000 inhabitants.

And, the population increase in Latin American cities has occurred quickly in recent decades. In the 70s of the last century, the concentration of the city´s population reached 56.7% while by the year 2020 the percentage grew to 81.5%, according to a survey carried out by researchers from the Universidad de Los Andes from Colombia.
This context of rapid urbanization makes relevant the eleventh Sustainable Development Goal (SDG) established by the United Nations in 2015, which reads, "Make cities and human settlements inclusive, safe, resilient and sustainable. Between now and 2030, ensure access to adequate, safe and affordable housing and basic services for all people and improve slums."

These SDGs have been agreed by 193 countries and their 17 points represent a precise roadmap to improve the quality of life of Humanity by the year 2050.

During the recent United Nations Conference on Climate Change 2021, held in the city of Glasgow, Scotland, the "2050 Cities Plan" was analyzed to advance in the variables that must be implemented immediately, but also in the medium and long term. These must comply with the 2030 Agenda and the 17 SDGs and reach 2050 with sustainable cities incorporating construction processes that achieve energy and water efficiency, improve waste management and guide new construction systems that include the rebuilding of many areas and neighborhoods to create greener and more inclusive cities.

Because of this, cities being nourished by clean energy is one of the main projects of the experts who met at COP 26 in the city of the United Kingdom.

Chile´s representative at the conference, Margarita Ducci, was hopeful and confident in achieving the goals in the near future, "Today, in the midst of the health, economic and social crisis, we see with hope that an important part of citizens have reflected on their way of life, transforming their habits in order to contribute to a healthier social environment.
Of course, that awareness must be amplified through education, and include the entire community. This requires high-quality public transport, great range, safety and efficiency. Riding a bicycle, reusing and recycling, choosing a product that is in line with concepts such as its carbon footprint measurement, and avoiding water and air pollution, are just some of the aspects that allow us to evolve in daily life.
Being optimistic, if the pandemic has provided anything good, it's to open our minds to new ways of carrying out our daily lives, which has a great impact on cities: teleworking, and the flexibility that has proven to be efficient, which has allowed for a reduction in the mobility of people and the use of transport; the way of purchasing; the need for a greater quantity of quality public spaces, and the new way of using them".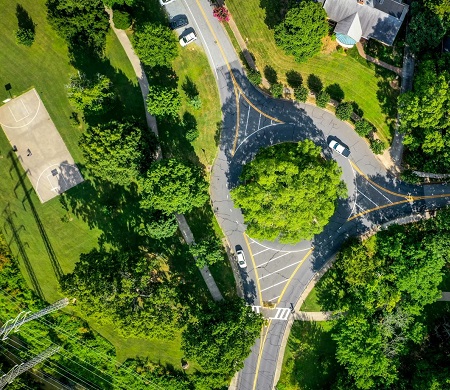 The concept of a sustainable city implies, for many analysts, that cities become resilient to the adverse impacts of climate change, and they can identify and reduce their inhabitants' vulnerabilities and increase their adaptive capacity. At the same time, it must be prepared to manage possible scenarios of natural disasters.

In summary, a sustainable city reduces the environmental impact of the population's activities and promotes sustainable consumption and production patterns in accordance with its own geographical and cultural conditions.

Achieving this requires increasing inclusive urbanization and planning capacity - a central issue according to numerous United Nations officials.

In a document published by the UN it's stated, "…a planned urbanization contributes to high productivity, innovation, full employment, reduction of environmental disasters and sustainable use of land and resources during urban development".

Some analysts maintain that citizen participation is another driver of change. The participatory management of the inhabitants of each urban area in all countries committed to change must be supported.

For the Uruguayan architect Martín Gómez, "the cities of this century must incorporate the concept of 15 minutes. That is, polycentric cities where we are less than 15 minutes from all our needs, work, study, social recreation and public spaces. It's shocking, from a sustainable point of view, that the people of a city travel more than an hour on public transport to go to work."

Of course, another central aspect of sustainable cities is their mixed composition. In other words, cities with architecture that does not disrespect green spaces. Nature is present in the designs and takes a leading role. It is about finding a synergy between the artificial and the natural.

It is clear that in order to achieve these ambitious projects of change, private initiative together with public initiative is needed.

Government administrations not only manage financial tools to promote investments, but they are also the ones that approve construction and urbanization projects, so their officials must be aligned with the goals of having sustainable cities.

The consulting firm Arcadis produced a ranking of sustainable cities that, before the coronavirus pandemic, placed London in the first position followed by Stockholm, Edinburgh, Singapore and Vienna.