Based on an urban plan by Space & Matter, more than 100 residents moved in and revitalized a disused canal and settled down to living on water. The location has a strong industrial past, but today it´s one of the fastest changing parts of the city of Amsterdam, transforming into a multifunctional space.
The new floating neighborhood is going to be an urban ecosystem integrated into the fabric of the city: making the most of the environmental energy and the water for its use and reuse, recycling nutrients and minimizing waste, as well as creating space for natural biodiversity.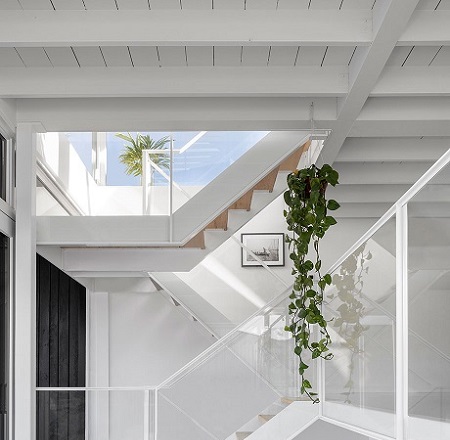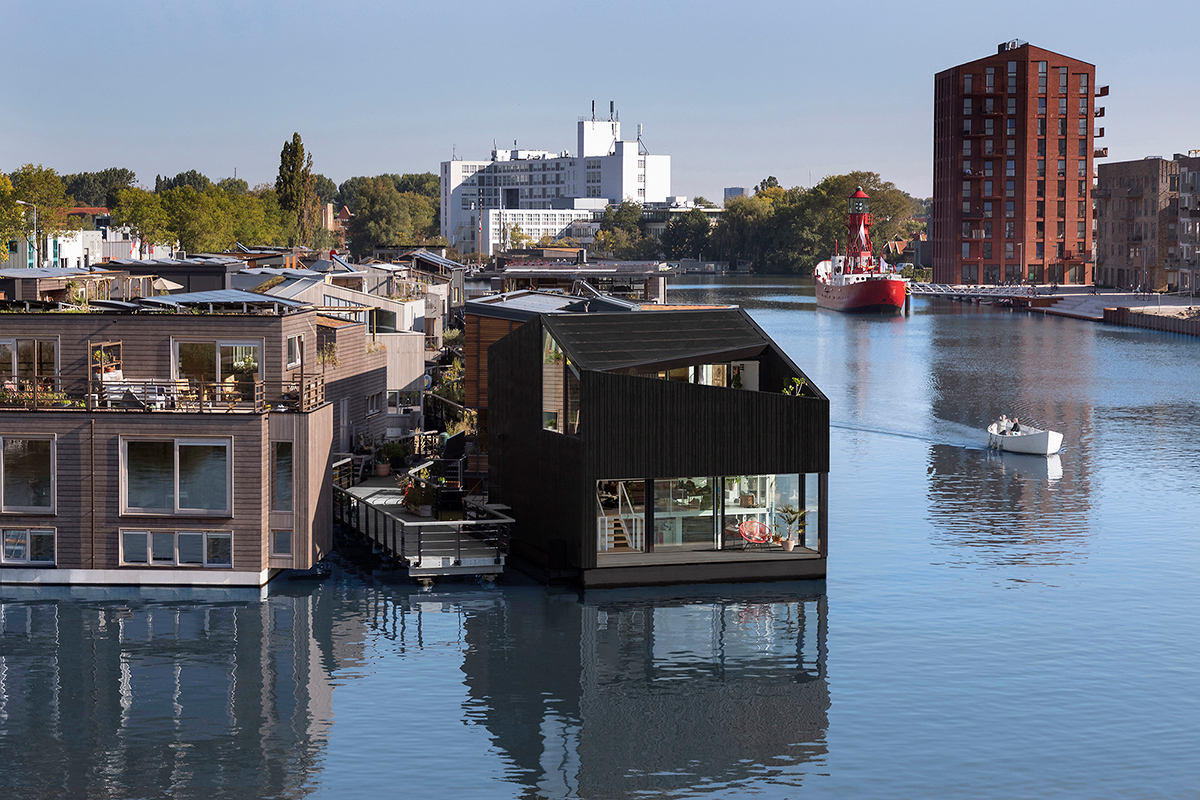 The site is energy self-sufficient, employs circular construction practices, and serves as a showcase for sustainable living a sustainable life. A smart dock connects the 46 floating homes to each other and to the dock. On the upper surface, the jetty is a social connector where people meet. Beneath the surface, the jetty is a functional and sustainable connector with all the power, waste and water lines connected to all the homes and connected to each other.